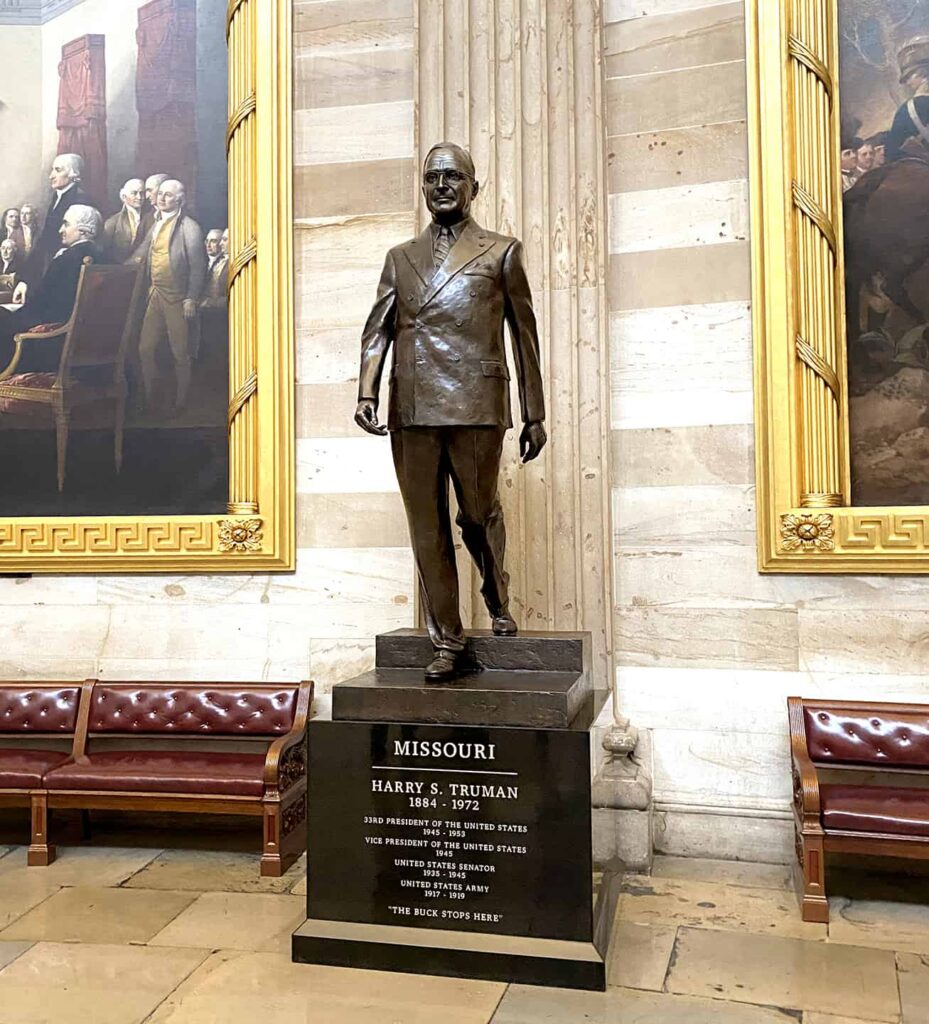 Today, September 29th, marks the one-year anniversary of the unveiling of Tom Corbin's Truman Statue in the Rotunda of the U.S. Capitol in D.C. We continue to be honored by this opportunity and the overwhelming support received from our followers, collectors, the Truman Statue Sponsors and our friends.
Commissioned by the Truman Library Institute for the State of Missouri, the 8 foot bronze sculpture of President Harry Truman is one of two statues representing the State of Missouri in the Statuary Hall Collection. Some facts:
The project took Tom just under four years from initial proposal to the unveiling to complete.
Truman is one of ten former presidents also included in the Statuary Hall Collection. All of the former U.S. Presidents are displayed in the most prominent location: the U.S. Capitol Rotunda.
Some fine details to look for include Truman's World War I lapel pin and his Masonic ring.
Tom worked with the archivist at the Harry S. Truman Presidential Library and Museum in Independence, Missouri, to view actual articles of clothing and shoes that Truman wore.
The entire unveiling ceremony can be viewed HERE.
Here is a link to read more information and view additional photos from the project.