Corbin Bronze is proud to announce that the Truman Library Institute has awarded Tom Corbin the commission to sculpt a bronze monument of President Harry S. Truman. Installation will take place at the U.S. Capitol in the National Statuary Hall Collection, Washington D.C. Please enjoy the article below by Laura Spencer at KCUR, Kansas City's NPR station.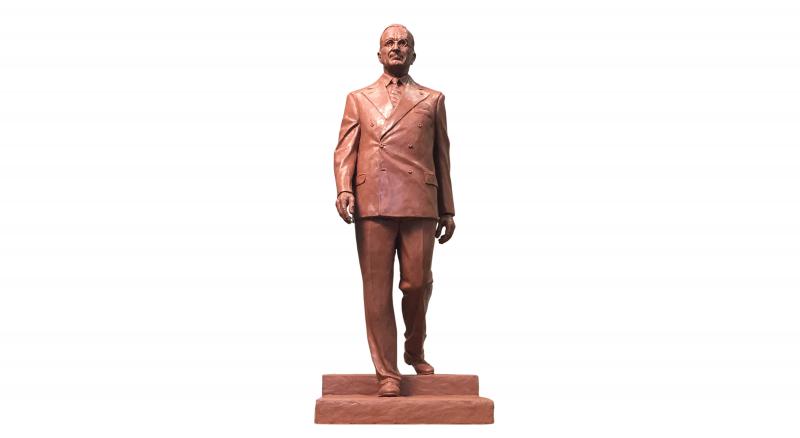 Kansas City Artist Tom Corbin Selected To Return Harry S. Truman To Washington
By LAURA SPENCER• APR 16, 2019
Missouri lawmakers have talked about placing a statue of President Harry S. Truman in the United States Capitol for nearly two decades. Now, a Kansas City artist has won the commission to sculpt one.
Sculptor Tom Corbin has been selected by a committee of Truman family members, along with current and former board members at the Truman Library Institute.
"Missouri's only president and one of America's greatest leaders needs to be in Washington, D.C., in Statuary Hall, and we're thrilled to be making that happen," said Alex Burden, the Institute's executive director.
Discussions date back to the early 2000s, but, despite approval by state and federal lawmakers, efforts stalled. In 2013, Congressman Emanuel Cleaver II, took up the cause.
Burden said Cleaver approached the Institute, a nonprofit partner of the Truman Library and Museum, and asked them to take the lead on raising funds and selecting the artist. Board members approved the idea as a priority project in September 2014.
Board members and donors across the country raised nearly $325,000, Burden said. The selection committee reviewed proposals by six artists, and presentations by four, before deciding on Corbin.
Corbin's paintings, bronze sculptures and furniture are in private and public collections around the country. His public installations in Kansas City include the Firefighter's Memorial as well as sculptures on the Country Club Plaza and in the Ewing and Muriel Kauffman Memorial Garden.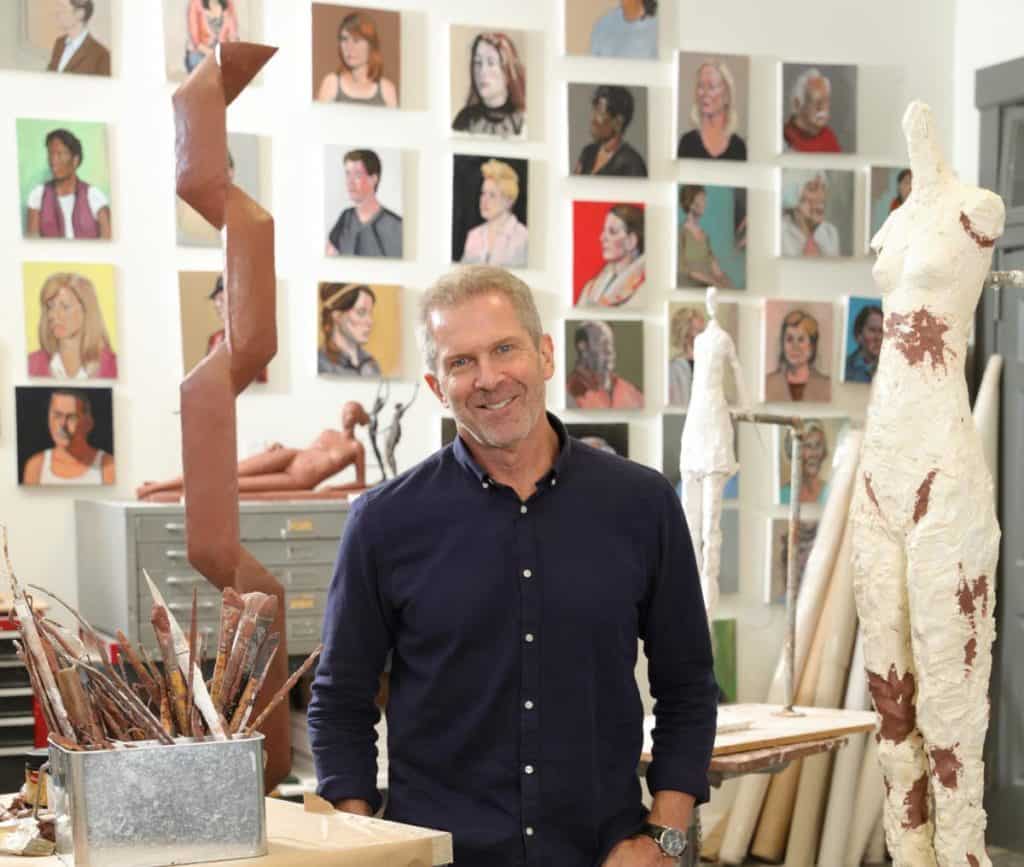 "So it's just awe-inspiring to be thinking where I was 30 years ago, getting to the point where I'm putting a piece in the Capitol Rotunda," said Corbin. "It's pretty humbling."
Burden said Corbin's maquette, a small model of the sculpture, made a strong impression, conveying a sense of motion and attention to detail in Truman's clothing.
"President Truman was a very snappy dresser, and there are items of his clothing out at the Truman Library, in the Truman Collection: shoes, suits, hats, you name it," Burden said. "And so Tom went out to the Truman Library and spent a lot of time in our archives, measuring the president's suits. And I know he examined hundreds of photographs."
In 1899, two statues were placed in Statuary Hall to represent Missouri: five-time U.S. Senator Thomas Hart Benton (the great-great uncle of the painter); and Francis Preston Blair, who served in the U.S House, as a U.S. Senator and Democratic nominee for vice president in 1868.
In March, the Missouri Senate approved a resolution to remove Benton's statue and replace it with Truman. This resolution now awaits approval by the Missouri House of Representatives and the governor. Following that endorsement, the statue will be installed in 2020 to mark the 75th anniversary of Truman's presidency.
"I kind of look at this as something that not only will be kind of capping off my career, but it provides kind of a legacy for my family," Corbin said. "In the future, my daughter can take her kids to see it. Plus, of course, the people of the country."
Laura Spencer is an arts reporter at KCUR 89.3. You can reach her on Twitter at @lauraspencer.