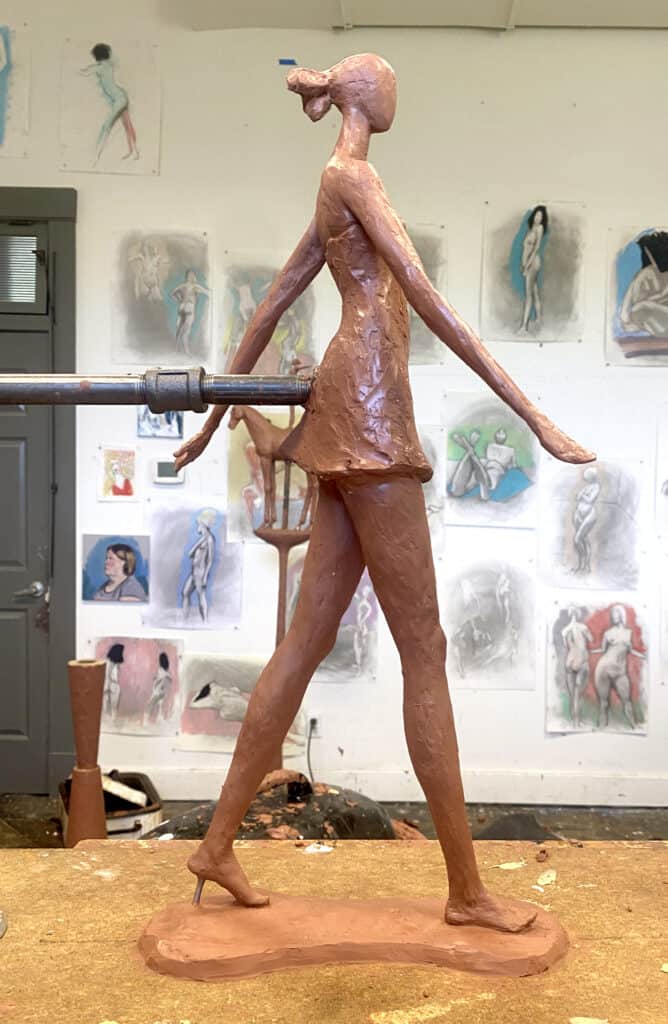 Introducing new figurative and equine works from Corbin's Studio. Ranging from 15″ to 68″, these figures are dynamic and commanding in their own distinctive ways. We hope you enjoy these new sculpted works!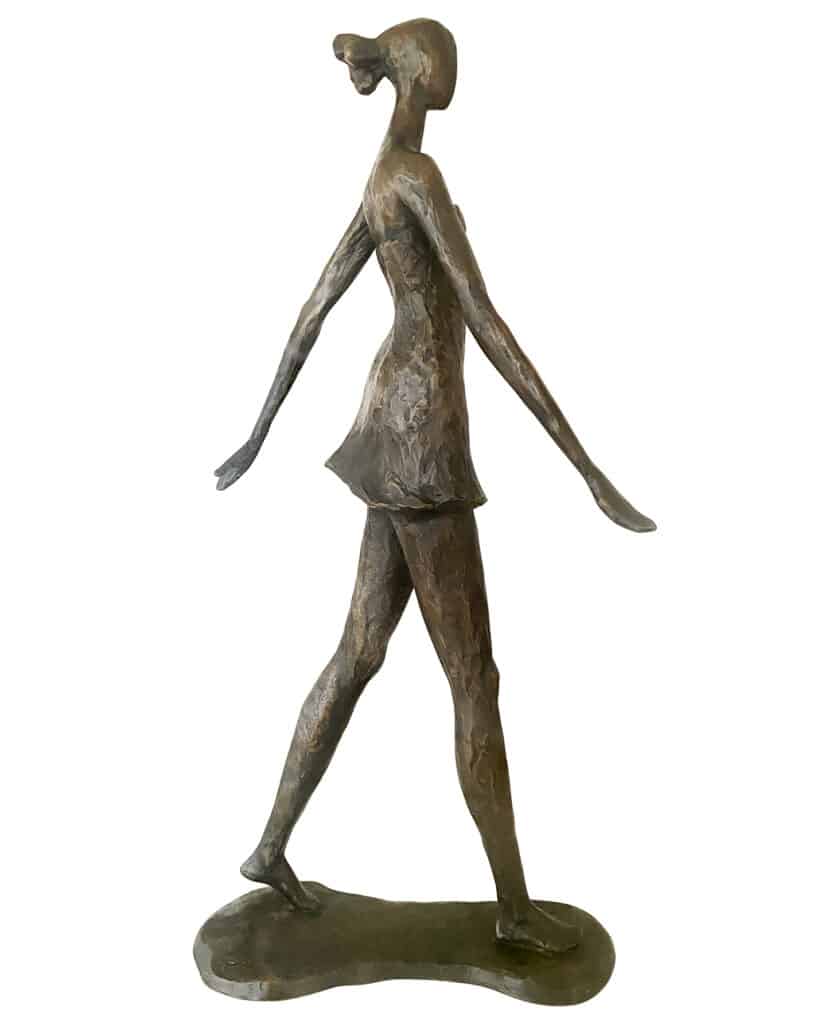 Joie de Vivre, French for delight in life, expresses joy and happiness with a bounce in her step and forward momentum in her posture. She is a new addition to his signature Female Walking Series.
Joie de Vivre
Edition 100
19.5"H, 5"D, 9.5"W
Bronze, green/brown patina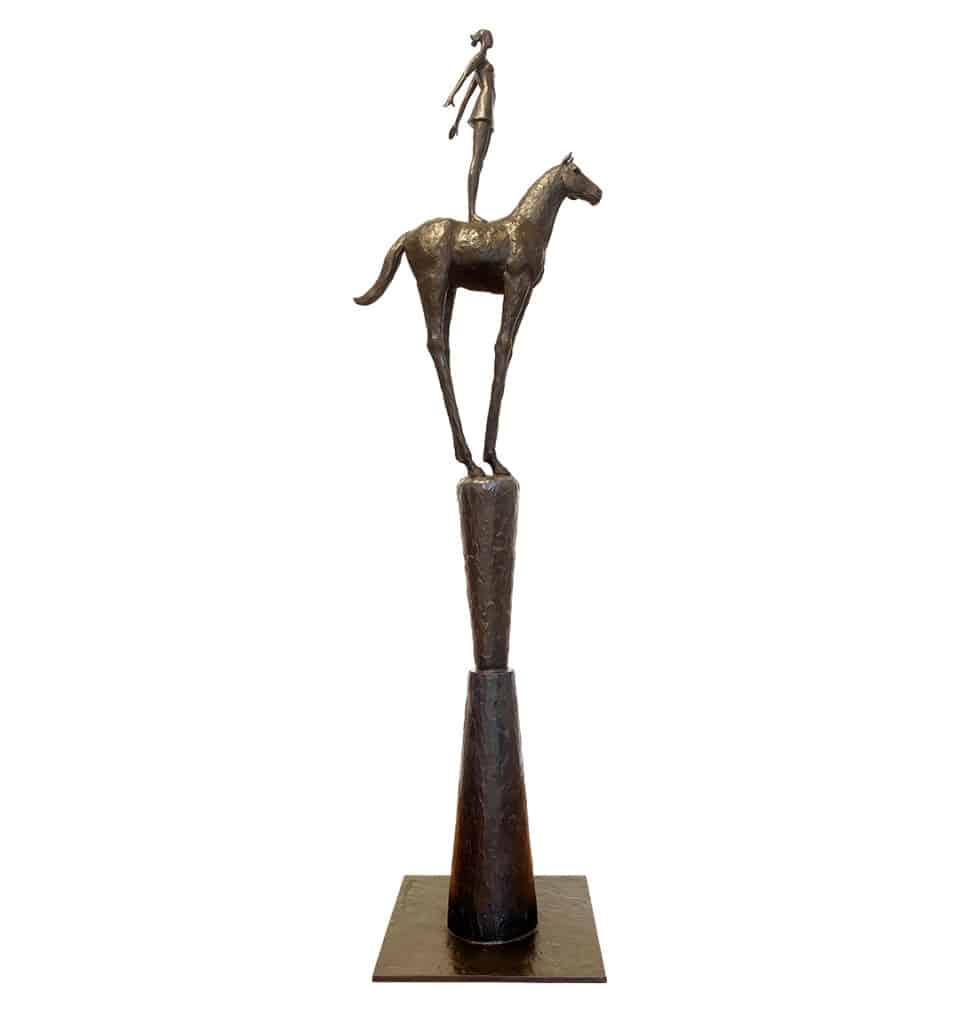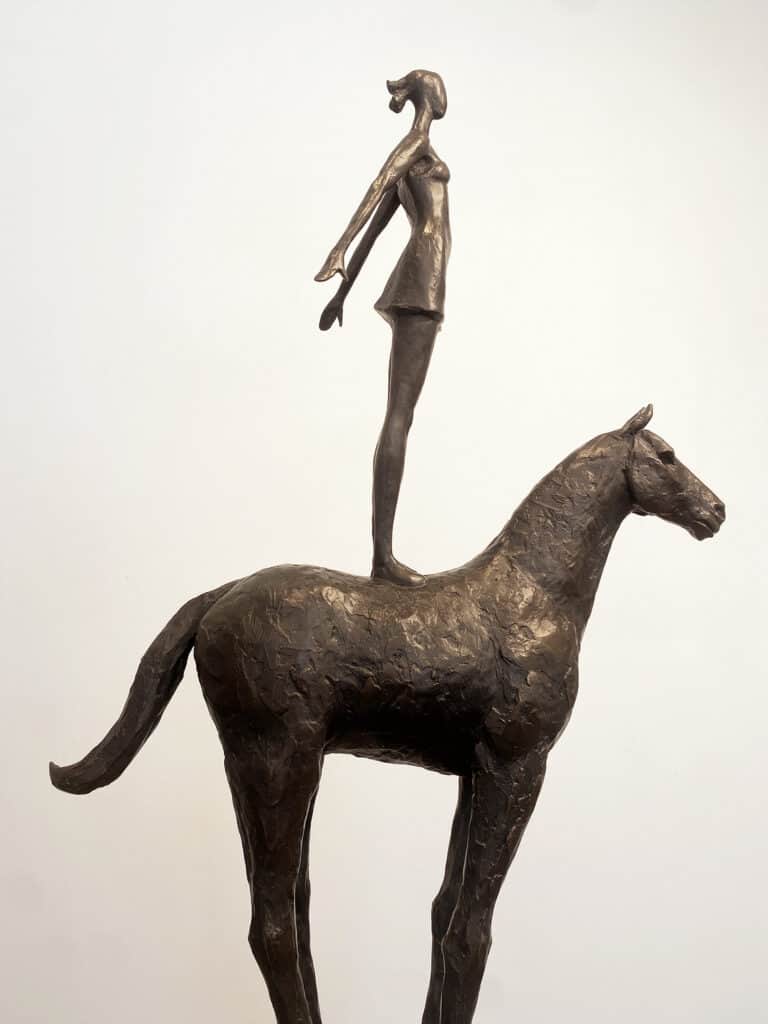 Horse and Rider III is a fresh depiction from the traditional subject of the "horse and rider" shown throughout history. The geometric qualities of the base give a nod to Tom's Tall Column Series.
Horse and Rider III
Edition 80
68.5"H, 15.75"D, 20"W
Bronze, green/brown patina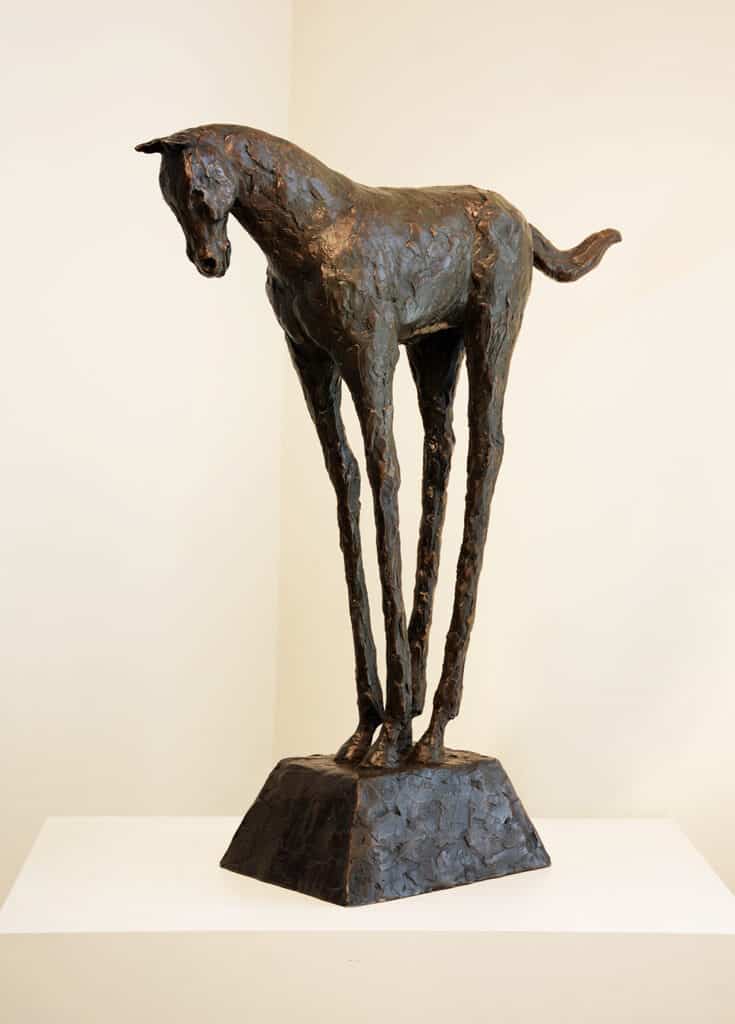 Both new equine sculptures, including the new tabletop Horse Study #4, feature Tom's unique position of the elongated legs emerging from the base, simultaneously conveying strength and elegance.
Horse Study #4
Edition 80
25"H, 7"D, 21"W
Bronze, green/brown patina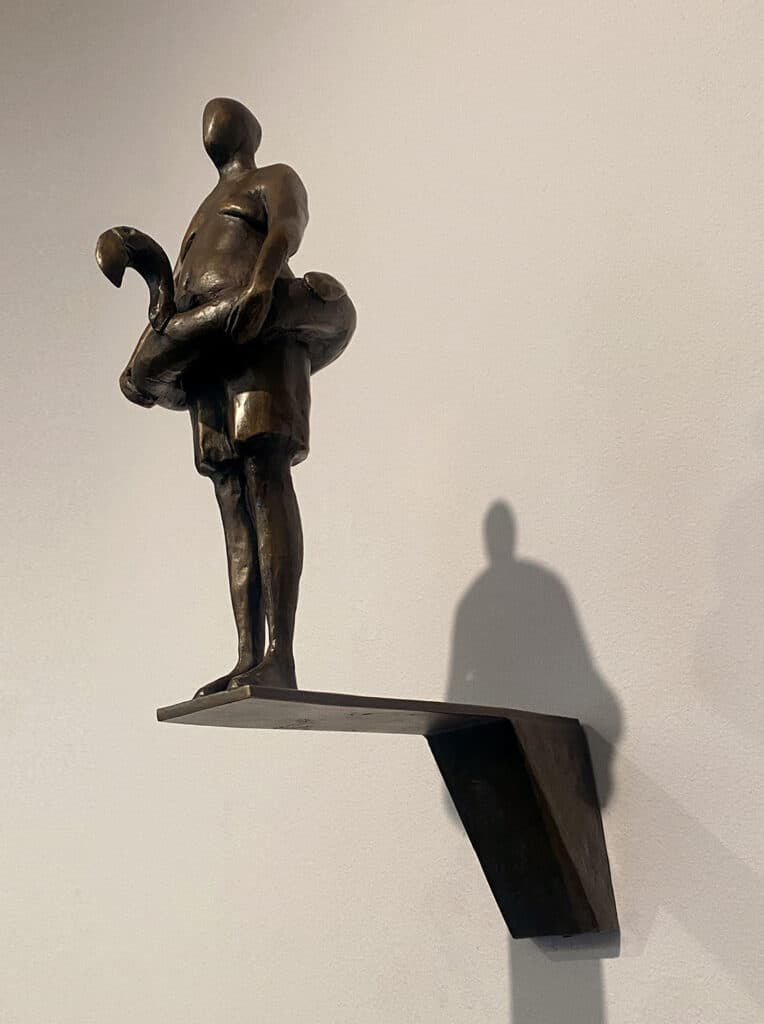 Lastly, Man on Diving Board Study II is a favorite Corbin character, now with duo of display opportunities: wall mounted atop a diving board or as a stand-alone tabletop piece. His stance combined with the flamingo floatie are delightfully unexpected and original.
Man on Diving Board Study II
Edition 80
Wall-mounted sculpture: 15"H, 11"D, 4.5"W (bracket included; screws not provided)
Tabletop sculpture: 11"H, 5"D, 4.5"W
Bronze, light golden brown patina