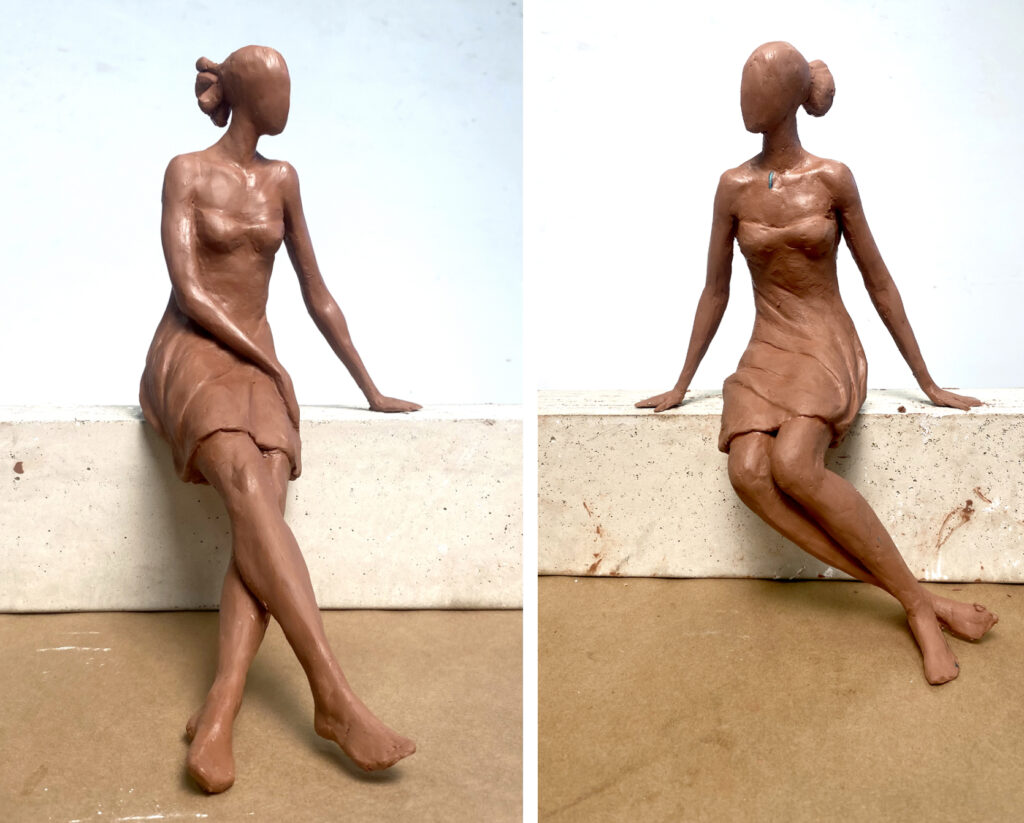 An excerpt from our 2019 book, Tom Corbin Continued
The Environments Series
By Bev Bellinger
Departing from self-contained figures that are created to assimilate fluidly into their intended surroundings, Tom has expanded to subjects that bring a microcosm of their world with them.
These are figures in context, plucked from a moment in time like a freeze frame from a movie, bringing a sense of what went on just before that moment and what will follow. These figures have purpose and vigor, a job to do, a place to be.
Captured, too, is the tension of the moment. These are not subjects in repose; there's a dynamic quality underlying the stillness. We feel the resistance of motion, the anticipation of their next move. We have been granted calculated admission into a split second of their world.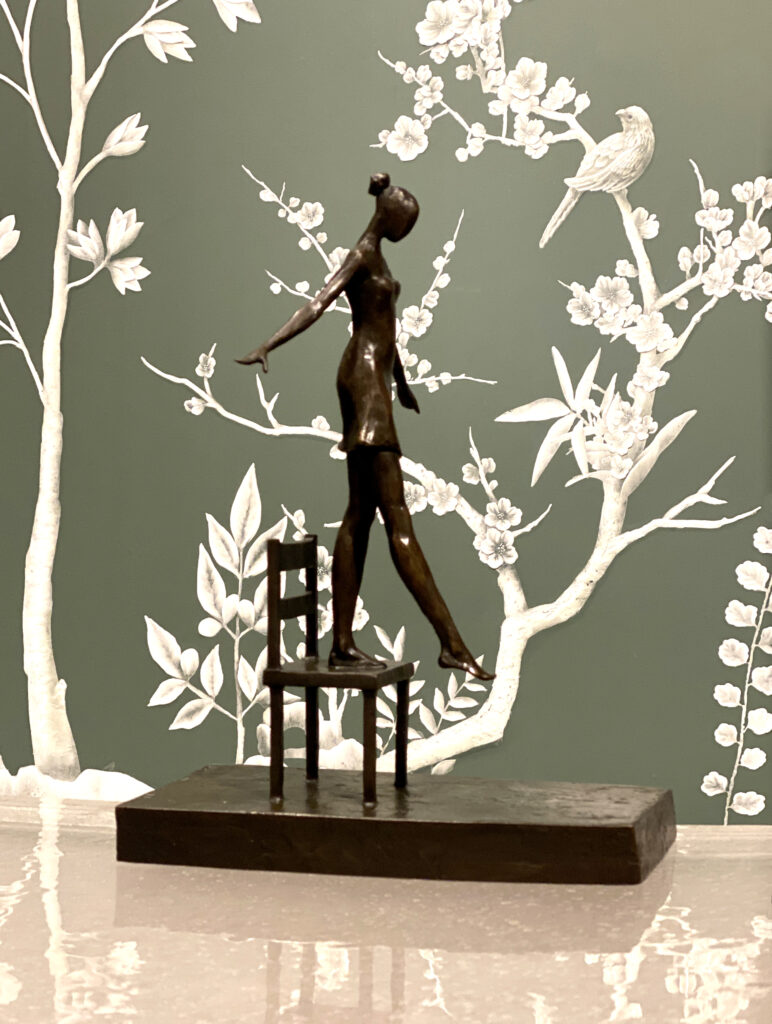 The Tipping Point strikes a balance of being both elegant and playful, depicting a female figure stepping off of a bronze chair. With an intriguing silhouette from any vantage point, this piece is sure to spark conversation and contemplation.
The Tipping Point
Edition 80
16"H, 6"D, 12"W
Bronze, green/brown patina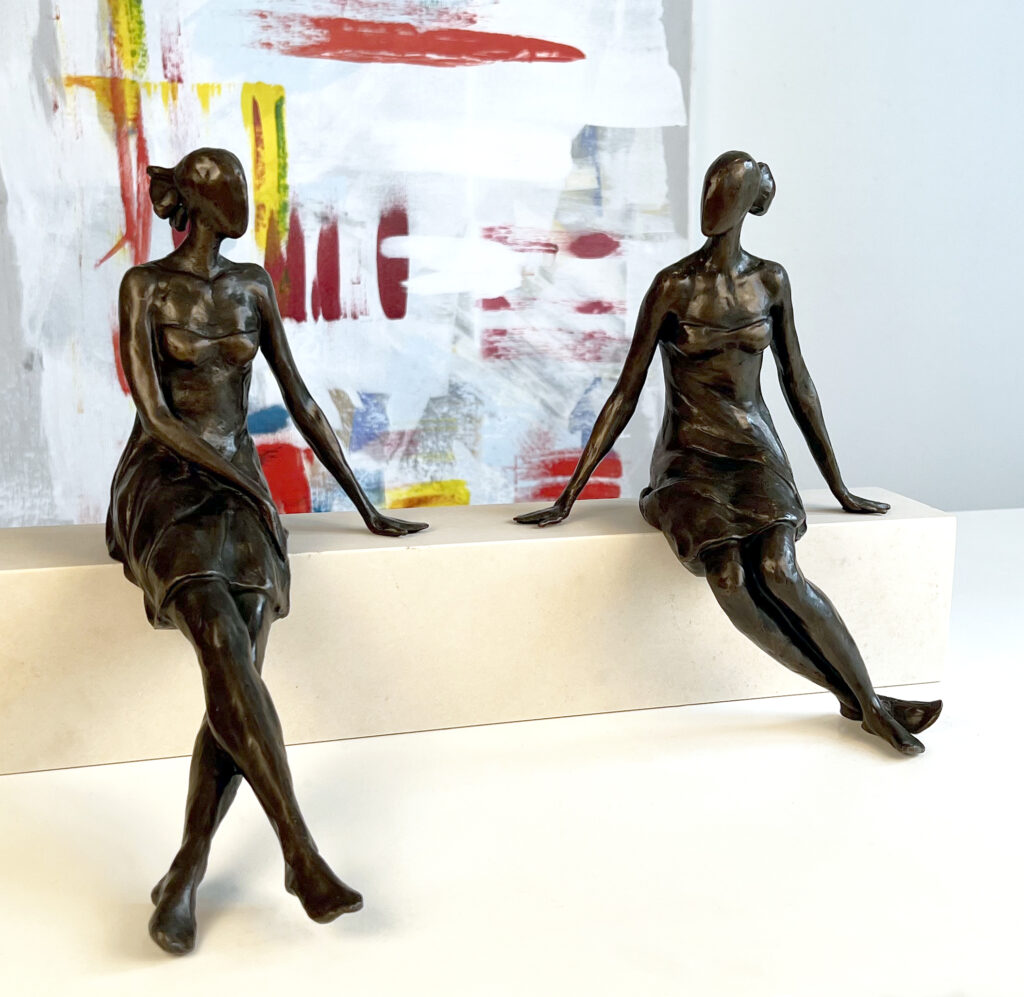 The Conversation II depicts a duo of female figures placed side by side on a stone base (un-attached), giving the collector the freedom to determine their placements. Check out this fun video on Instagram featuring some options.
The Conversation II
Edition 80
10.75"H, 11"D, 19"W
Bronze, green/brown patina
Dolomite base