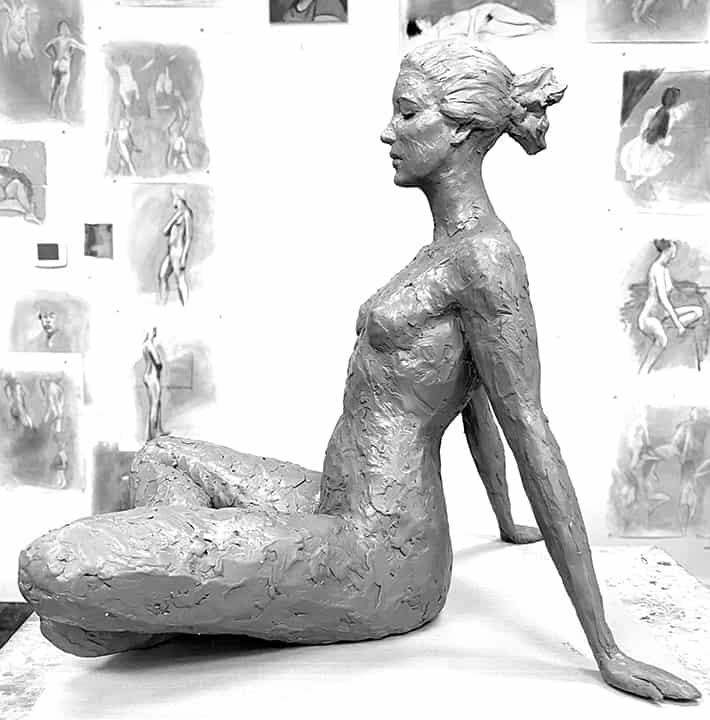 Seated Figure I embodies poise and serenity in this classical pose sculpted in Corbin's contemporary style. Atop the optional marble base, the figure makes a bold statement in rich black/brown patina.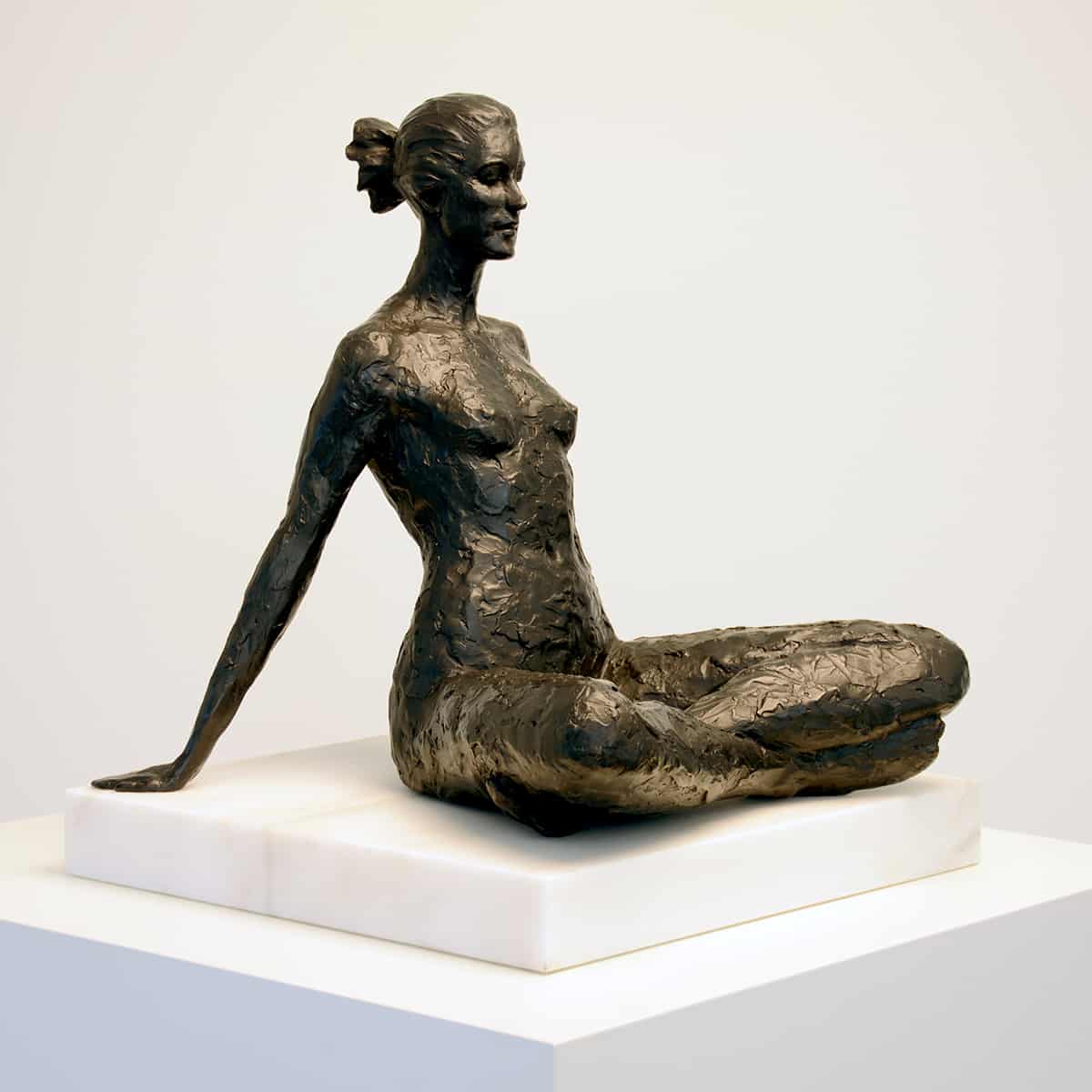 Seated Figure I
Edition 60
13.75"H, 11.5"D, 12"W with base
Bronze, black/brown patina
Imperial Danby marble
base (optional)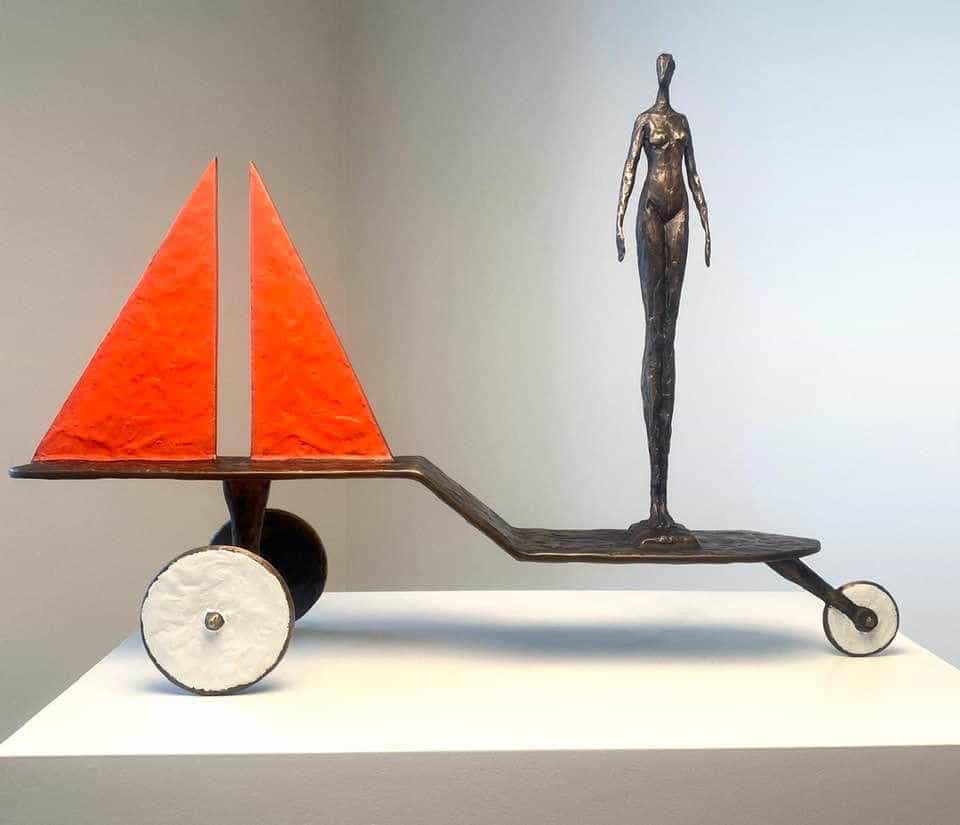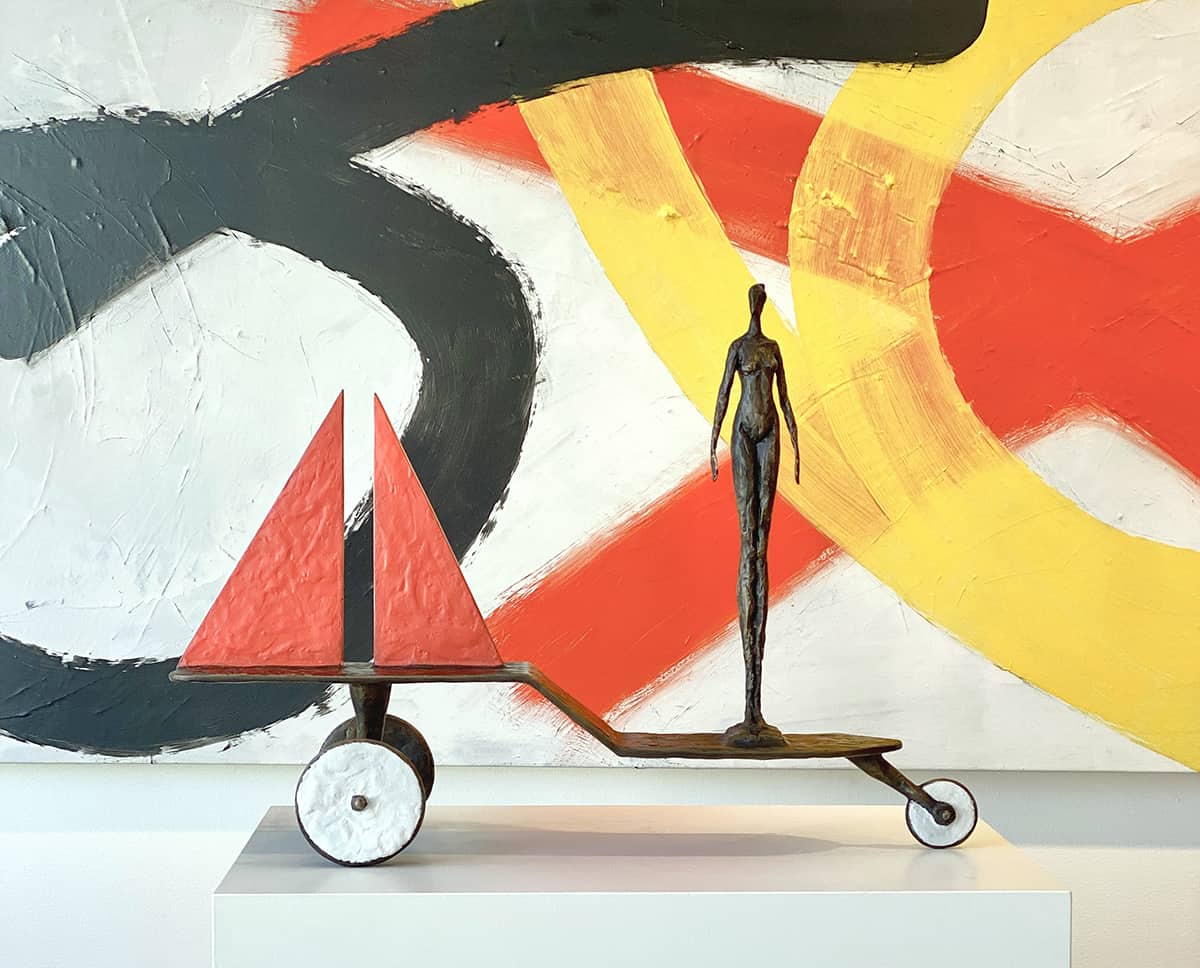 Now shown with a hand-painted polychrome finish, Cartwheel II is rooted in Corbin's admiration for Alberto Giacometti's The Chariot sculpture c. 1950. The elongated figure and three stylized wheels are complemented with Corbin's sails to produce this unique homage.
Cartwheel II
Edition 60
17.5"H, 7.5"D, 25"W
Bronze, black/brown patina or
natural patina with polychrome

Lastly, a new take on a Corbin favorite from the studio: Man on Diving Board II (shown in clay).