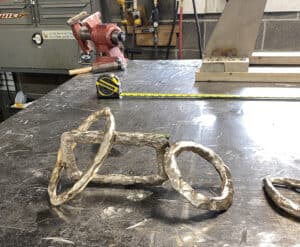 Ovals, squares, circles and rectangles are woven together to create these four new unique designs in bronze by Tom Corbin.
Ara and Lyra are smaller in scale, perfect for a bookcase, mantel, atop a stack of books or anywhere needing a pop of artful interest. Carina and Hydra are larger, ranging from 36″ and 44″ in length, designed for dining tables, console tables and beyond. Each design can be rotated to offer multiple ways to display and view these sculptural accessories.
Ring and Link designs are customizable with endless possibilities; reach out to us to quote your project!

Ara
Edition 60
10"H, 11"D, 12"W
Bronze, black/brown patina
or white patina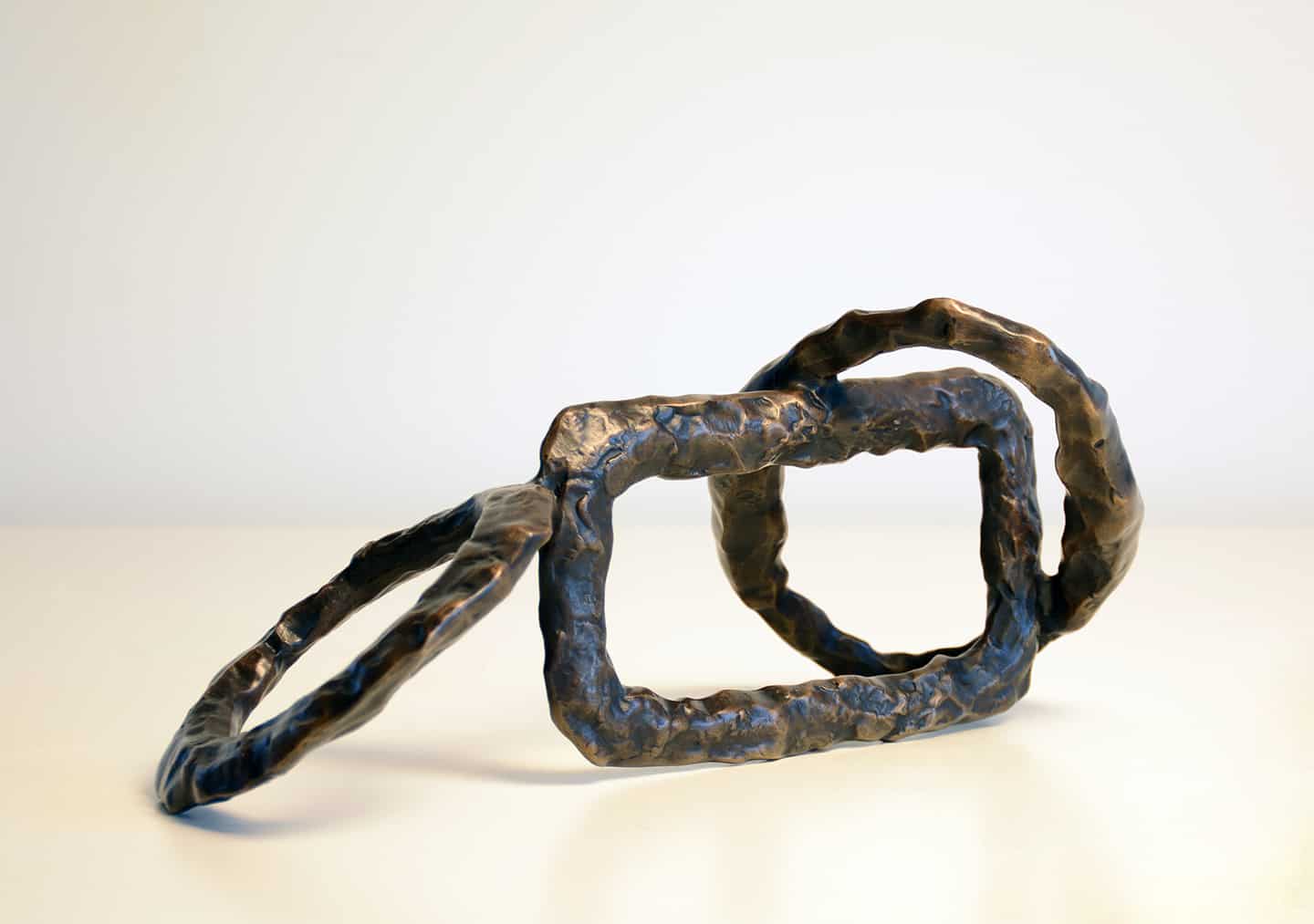 Lyra
6"H, 8"D, 14"W
Bronze, light golden brown patina or polished bronze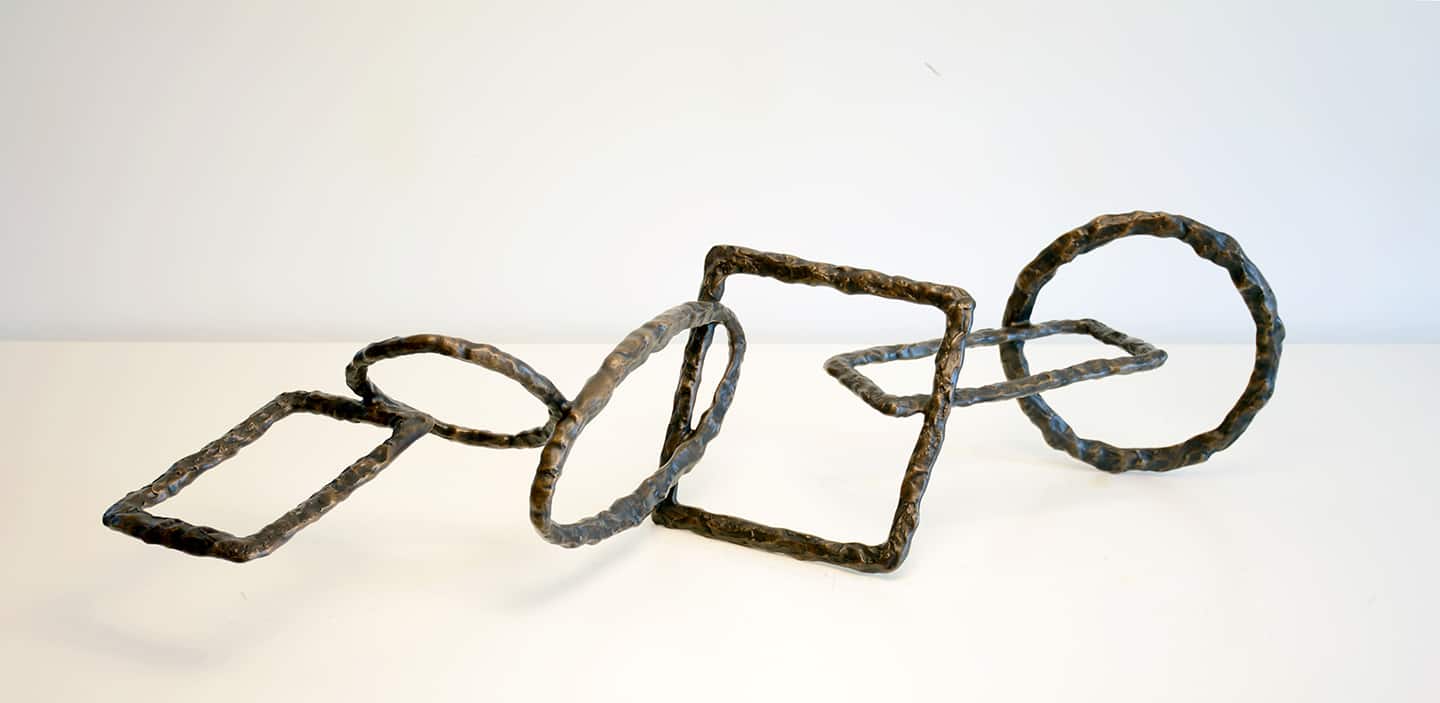 Hydra
Edition 60
11"H, 13.5"D, 44"W
Bronze, light golden brown patina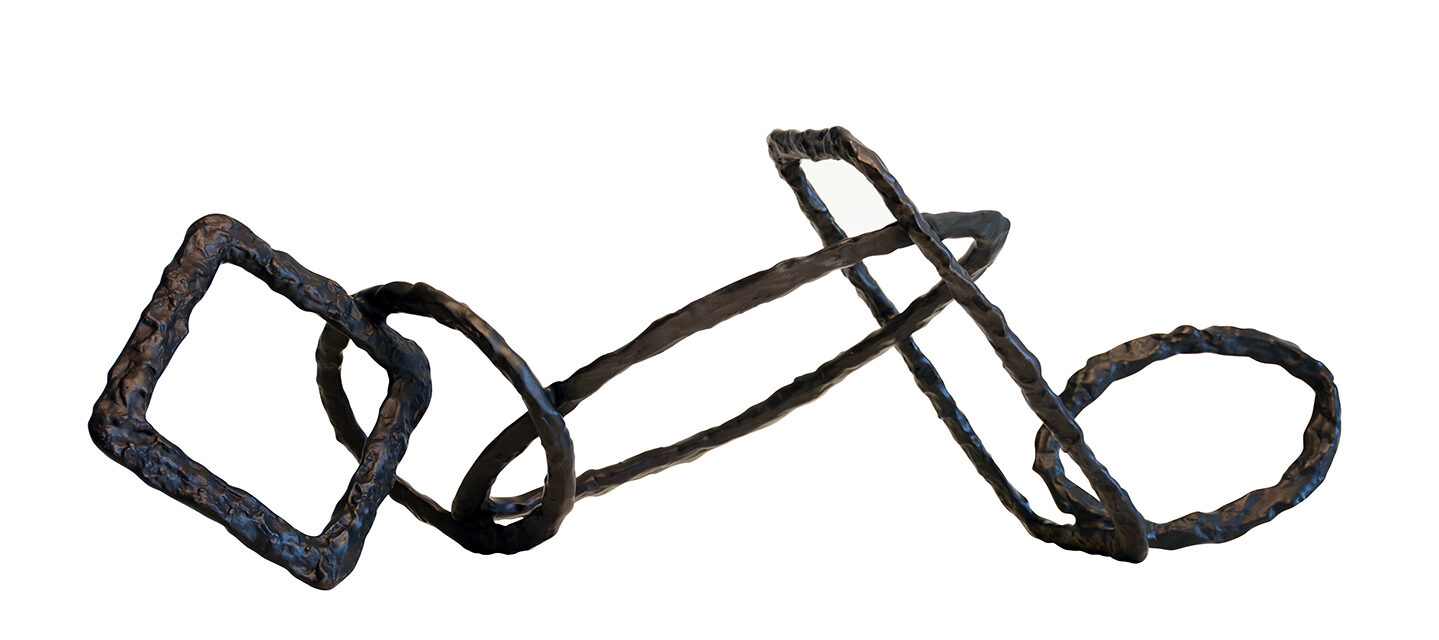 Carina
Edition 60
13.75"H, 13.5"D, 36"W
Bronze, black/brown patina