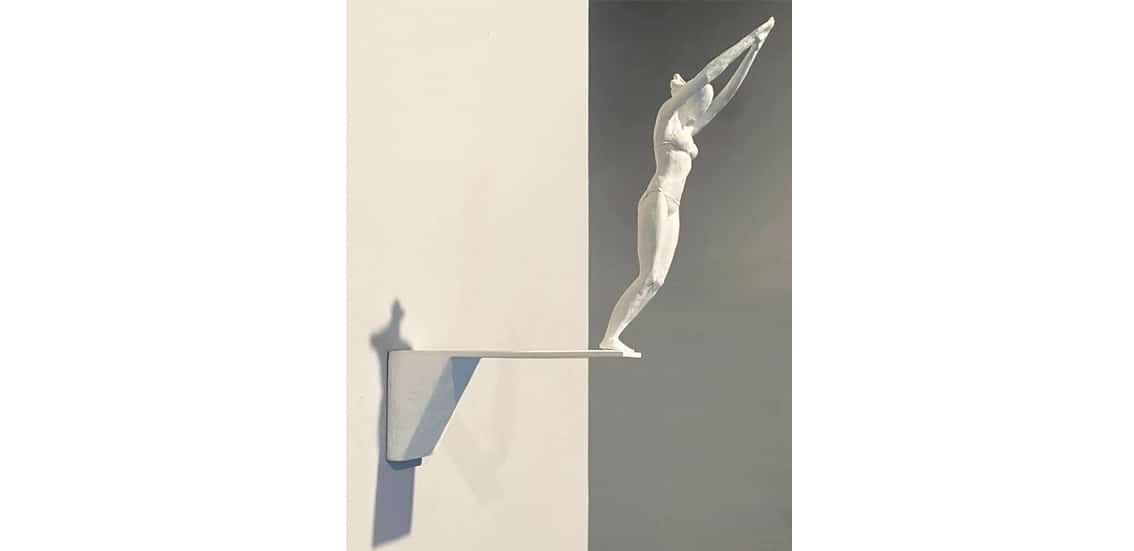 Tom Corbin's Environments Series expands with our first wall-mounted bronze sculpture, High Dive. Unexpected and dynamic, this female figure will make a splash in either light golden brown patina or white patina.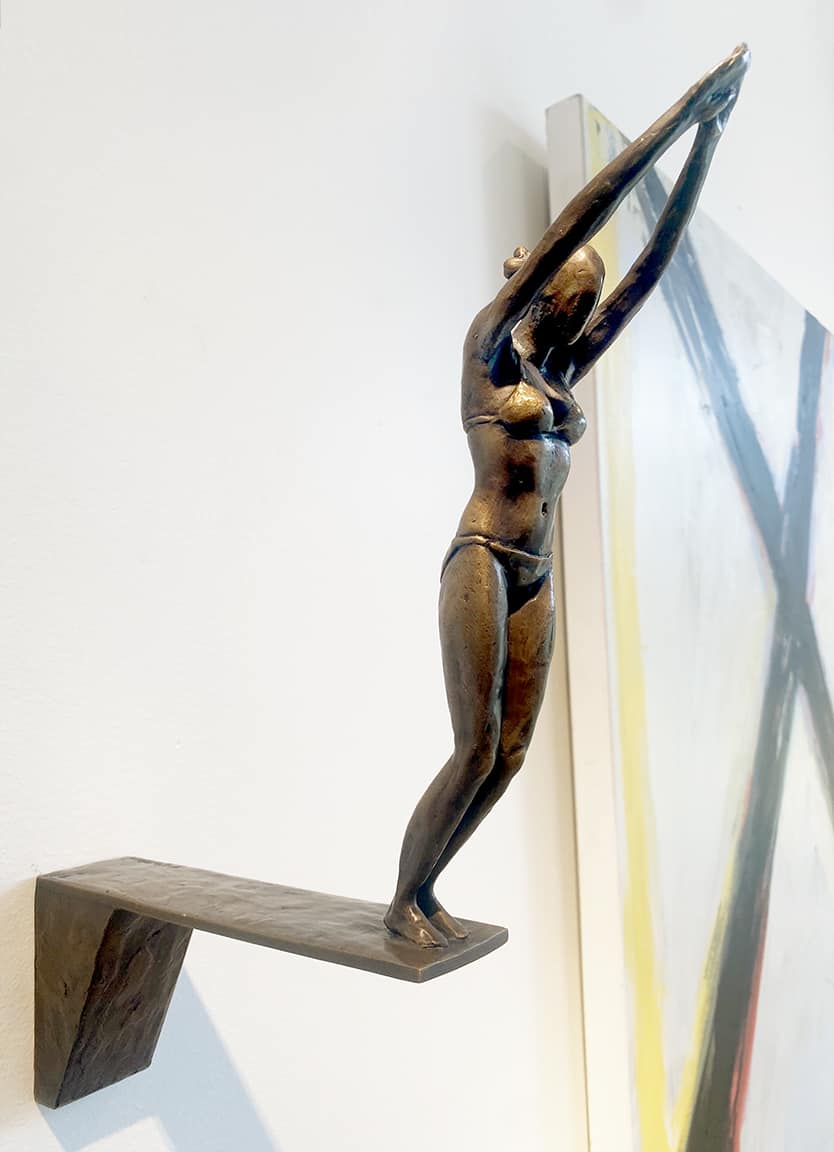 High Dive
Edition 60
15"H, 13.5"D, 2"W
Bronze, light golden patina
or white patina
Wall bracket included
(screws not provided)
Cartwheel II is rooted in Corbin's admiration for Alberto Giacometti's The Chariot sculpture c. 1950. The elongated figure and three stylized wheels are complemented with Corbin's sails to produce this unique homage. He's considering applying a custom polychrome to select surfaces.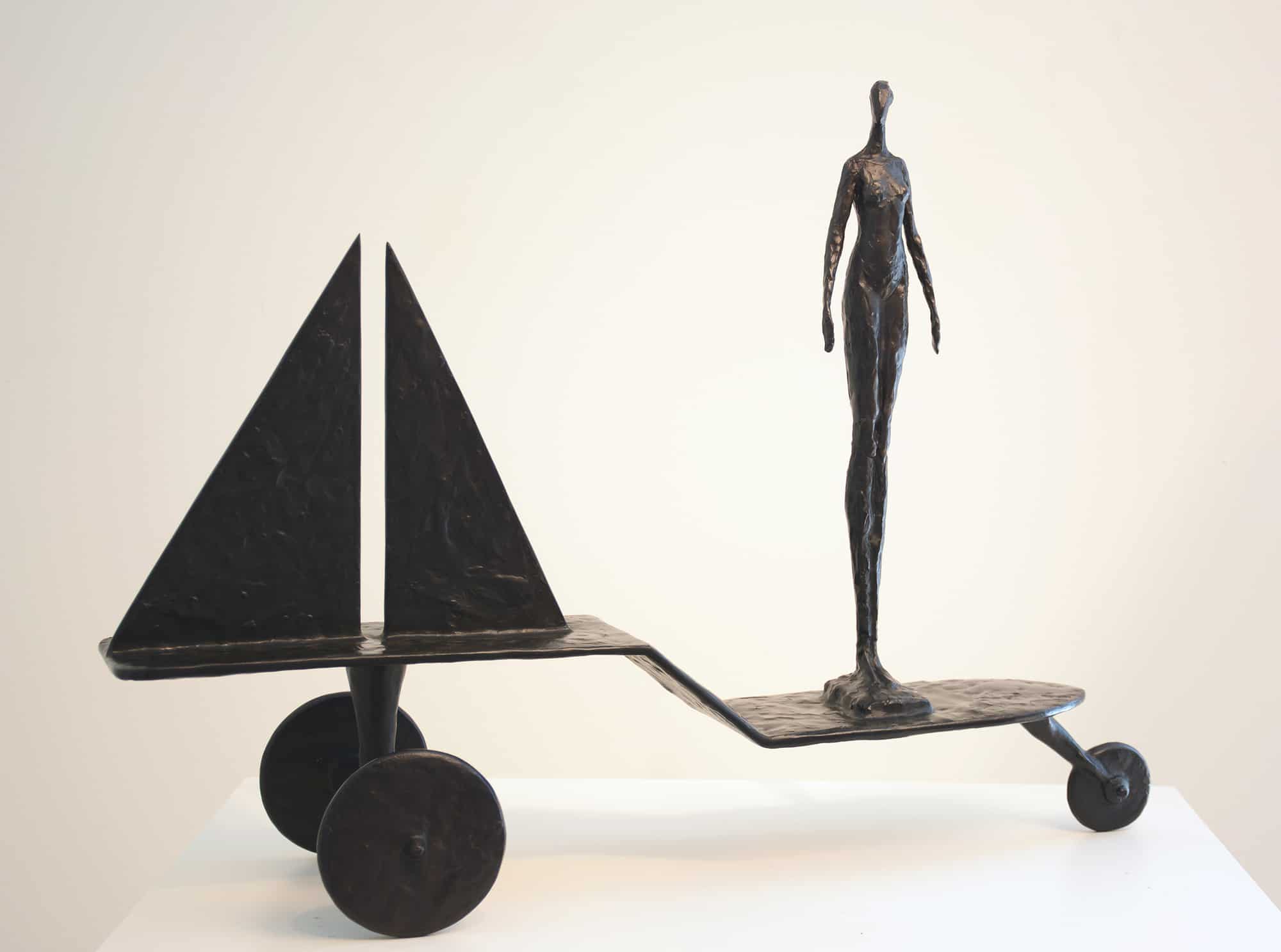 Cartwheel II
Edition 60
17.5"H, 7.5"D, 25"W
Bronze, black/brown patina