Two signature themes Sculptor Tom Corbin returns to include Female Walking and Aurora. This time, slightly smaller, while keeping the inherent uplifting and powerful qualities that make these two series uniquely Corbin.
Female Walking II exudes confidence and embodies qualities of the true feminine spirit. Her powerful stride, raised chin with shoulders back produce this woman with a mission.
Aurora VIII releases a dove overhead, speaking both aesthetically and symbolically of hope, grace and peace.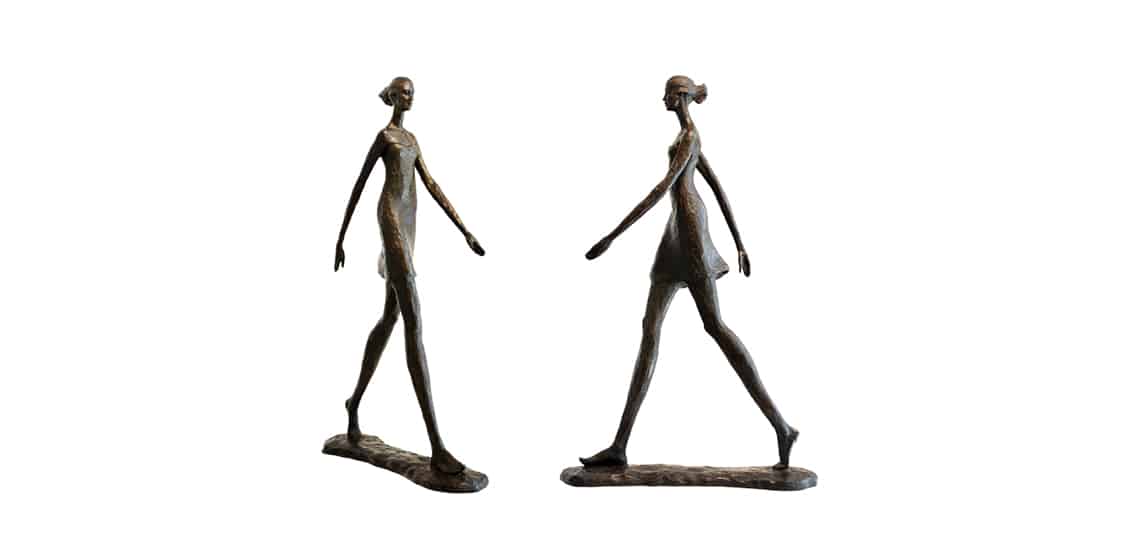 Female Walking II
Edition 80
29"H, 5"D, 18.75"W
Bronze, green/brown patina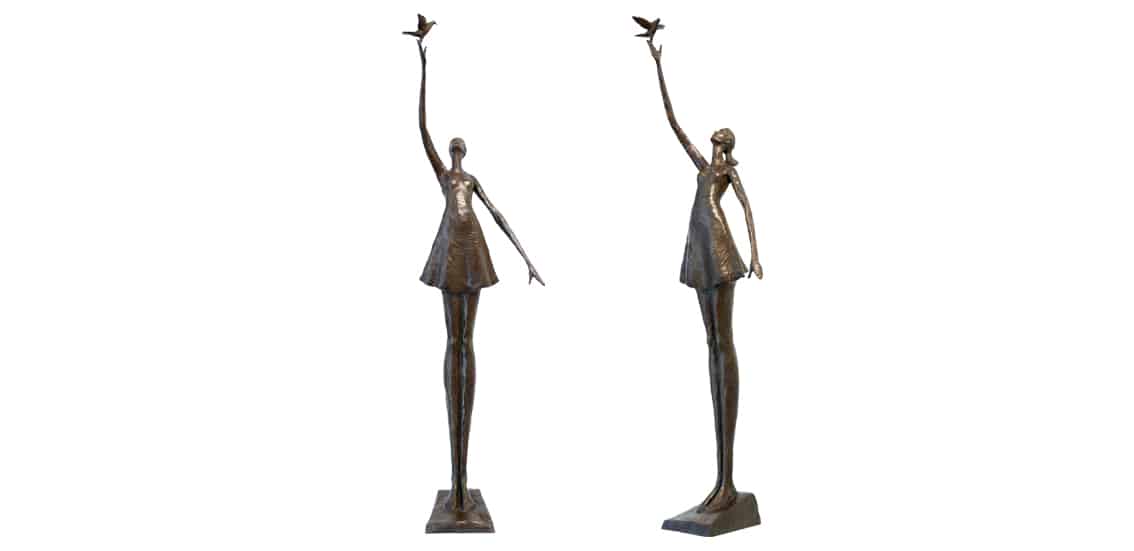 Aurora VIII
Edition 80
36"H, 6"D, 9.5"W
Bronze, green/brown patina