Tom Corbin Continued
Book with Figure
Signed book and sculpture
Corbin Publishing, 2019
Hardcover, 288 pages
Book Figure
9.75"H, 2.5"D, 2.25"W
Bronze, green/brown patina
with polished pear
Limited edition 100
$930
$70 UPS ground shipping
(48 states)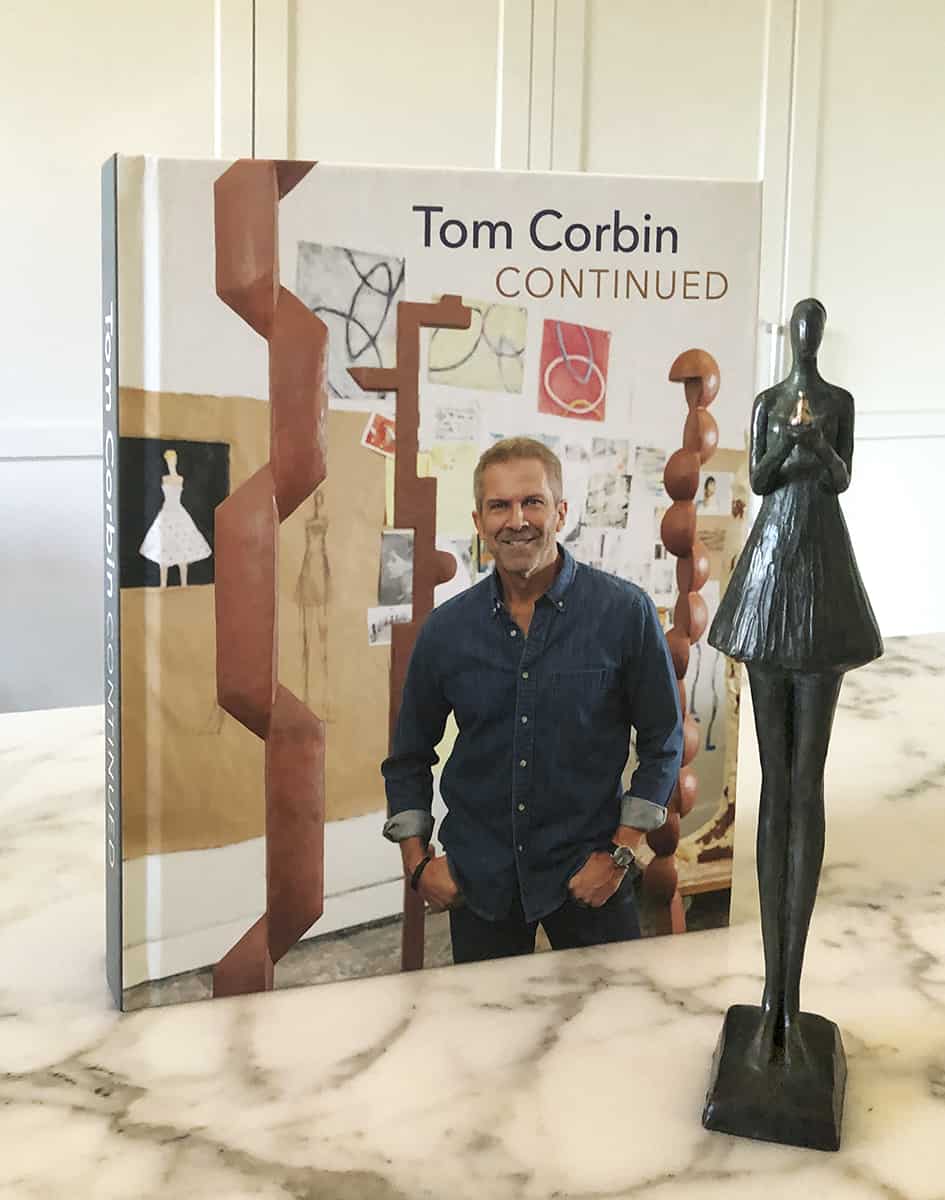 Tom Corbin Continued
The Tom Corbin first chronicled in The Inevitable Artist continues to be disciplined, down to earth, focused, prolific. But if you detect an expanded, more daring visionary in the Tom Corbin of a dozen years later, you would be correct.
In his sculpture, there is a new willingness to experiment, to stretch his art, to challenge himself and the medium. In painting, Tom has freed his two-dimensional expressions to grow bolder, abstract, and unexpected. This volume covers Tom's work in five major directions, with narrative that allows a glimpse into his intent and motivation on pivotal pieces. Clearly Tom Corbin is having the time of his artful life.
Could there possibly be anything that Tom Corbin has left undone? Reviewing the evolutionary progress from these dozen years, the inevitable answer is Tom Corbin—to be continued.
Text by Beverly Bellinger
Photos by Ron Berg