Kansas City lays claim to a host of charming men. Famous, handsome men who have landed on the big screen, the playing fields and the hearts of women (and men) worldwide. 
KC Magazine
June 2012
Article: KC Gentlemen (p. 56)
Text by Kate Brosseau
Photography by David Bickley

Fashion: Men's Style Icons
"It's not often that style takes a second stage in a fashion feature, but it would be hard even for the snazziest of pieces to steal the show from the likes of Ed Asner, Tuc Watkins, and Paul Rudd. See what other Kansas City icons spiffed up for our cameras in honor of the Men's Issue."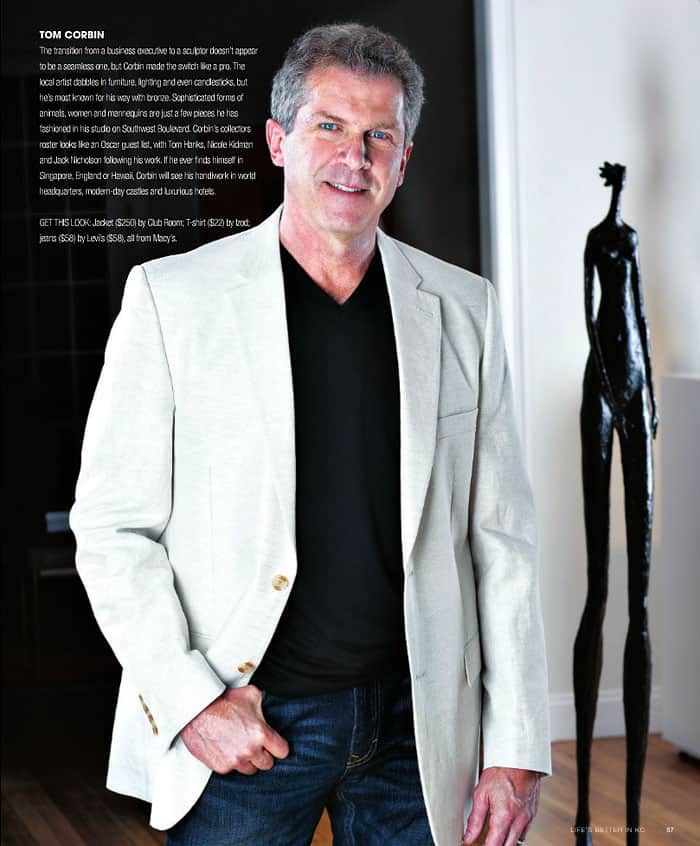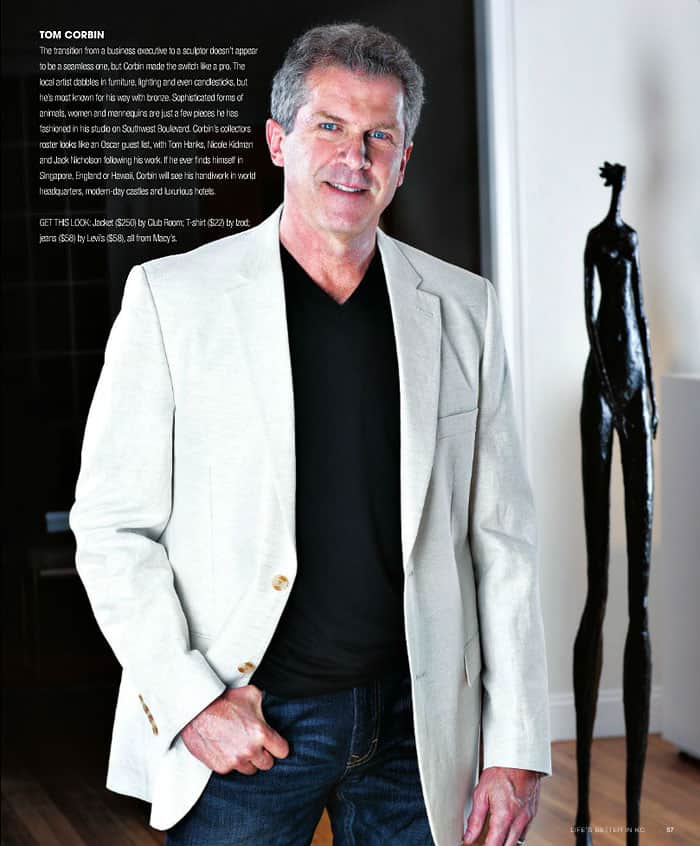 Tom Corbin
The transition from a business executive to a sculptor doesn't appear to be a seamless one, but Corbin made the switch like a pro. The local artist dabbles in furniture, lighting and even candlesticks, but he's most know for his way with bronze. Sophisticated forms of animals, women and mannequins are just a few pieces he has fashioned in his studio on Southwest Boulevard. Corbin's collectors roster looks like an Oscar guest list, with Tom Hanks, Nicole Kidman and Jack Nicholson following his work. If he ever finds himself in Singapore, England or Hawaii, Corbin will see his handiwork in world headquarters, modern-day castles and luxurious hotels.
Read the full article

HERE
Watch video

HERE