Former Mayor of Kansas City, Missouri, Kay Barnes, was honored with the dedication of Kay Barnes Grand Ballroom at the Kansas City Convention Center. Kay is Kansas City's first female mayor and was instrumental in the revitalization of downtown Kansas City including but not limited to the Power and Light District, Sprint Center and Kauffman Center for the Performing Arts. Tom Corbin's Woman Walking Tall was unveiled as a tribute to Mayor Kay Barnes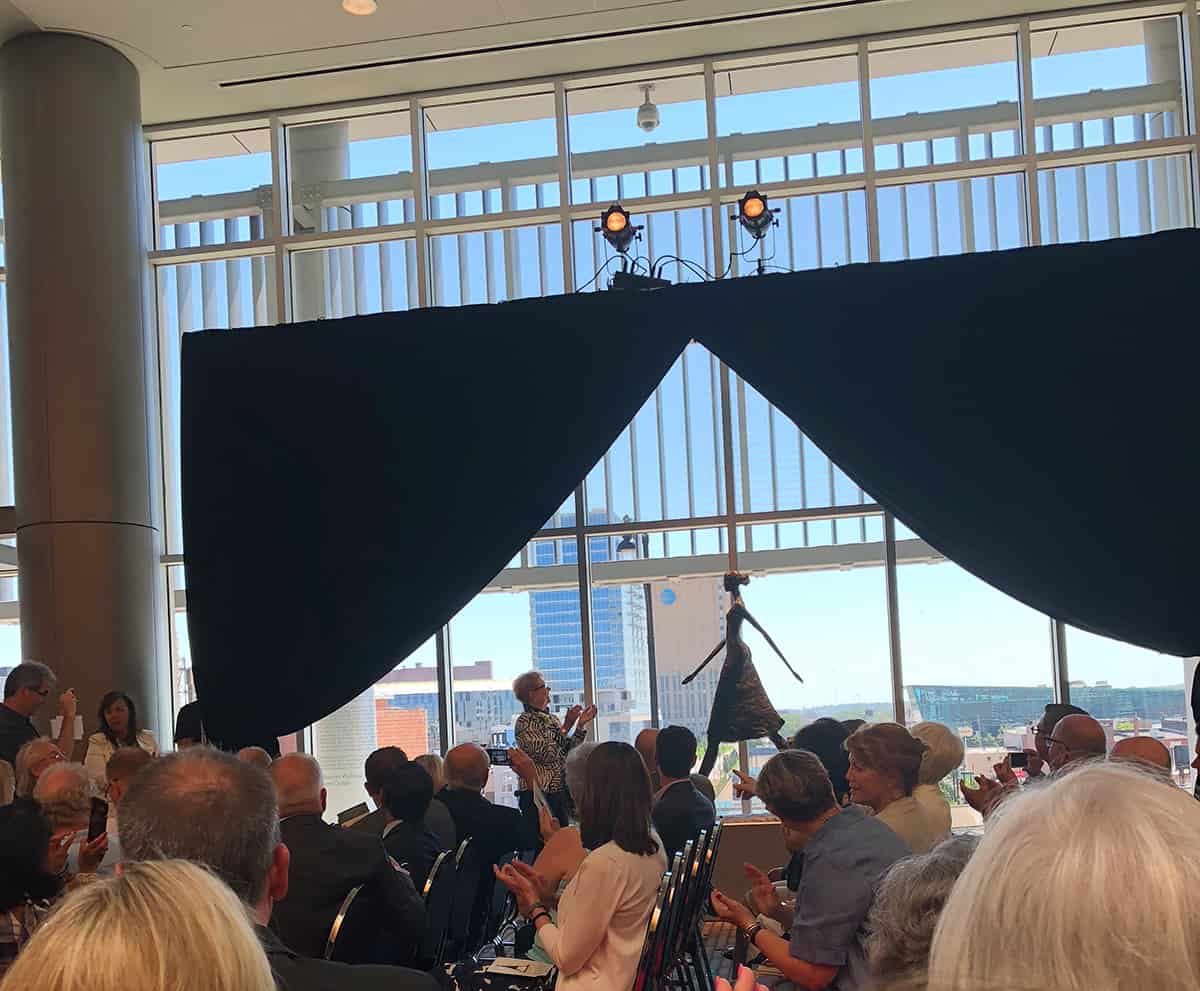 "The goal of my sculpture design was to symbolize the civic Kay the city grew to know during her 8 years as mayor. The bronze sculpture is of a woman in full stride – chin up, shoulders back radiating strength, confidence, courage and focus.
Knowing Kay personally, I could add to those qualities – she is kind, empathetic, extremely thoughtful and has a continued desire to give back to the community.
It is my hope that when you attend an event here in the future and stroll by the sculpture, you will be reminded of the enormous impact Kay had and has on Kansas City." ~ Tom Corbin, June 29th, 2018