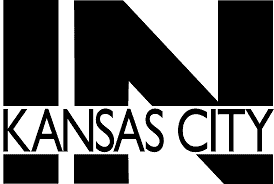 Tom Corbin: The Sculptor and Painter Answers Four Questions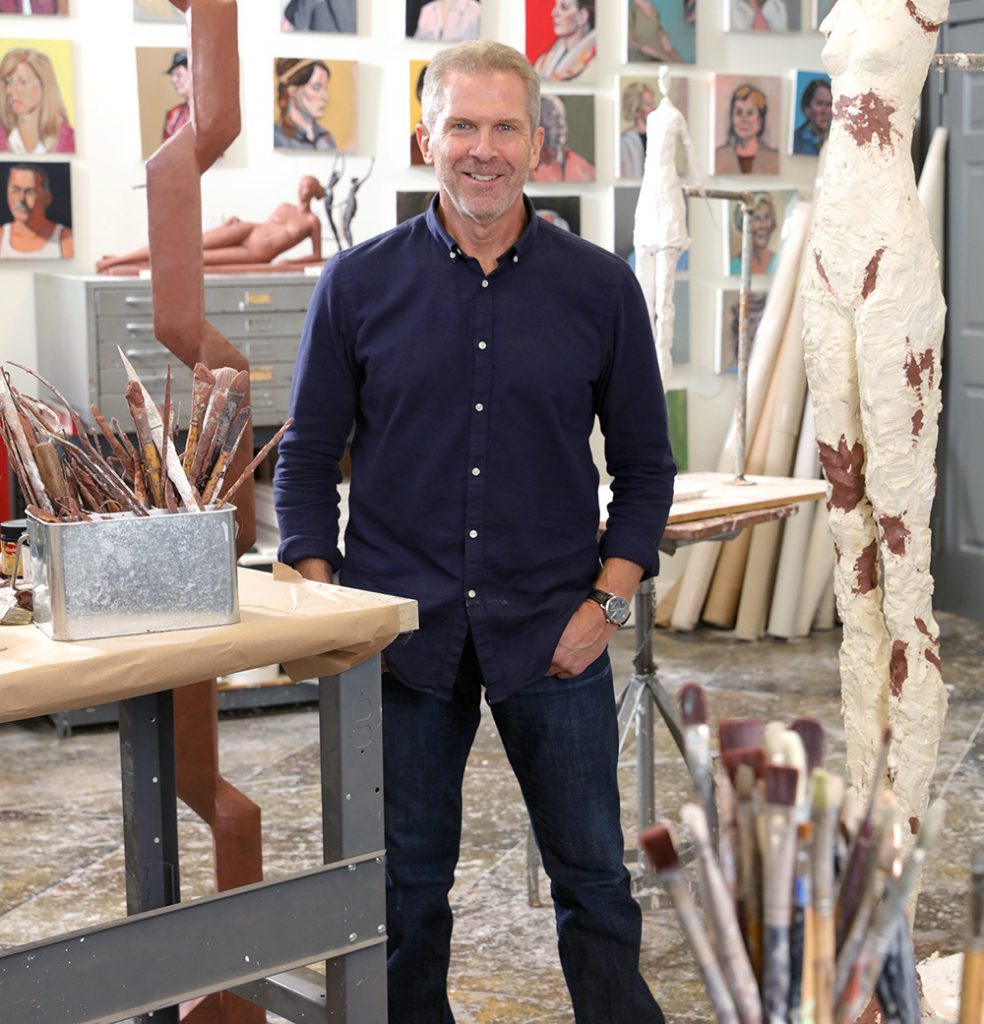 Decades ago, Tom Corbin arrived in town as an ad man. A chance meeting with sculptor Elma Muir opened another career door that Corbin bravely entered—and has never looked back. His bronze sculptures are both in public—the Firefighters Memorial and the Children's Fountain on the Plaza—and in private collections, including some belonging to Hollywood's biggest names. The day he heard that Frank Sinatra's wife had purchased a sculpture for the late crooner's birthday, "I had to pull off the side of the road," he says, laughing.
In the 1912 firehouse in Rosedale that now serves as gallery space, office, and studio, Corbin continues to explore in both representational and abstract paintings and three-dimensional sculpture. He details his ongoing creative journey in his new book Tom Corbin Continued. "I like to think that my best work is ahead," he says. And it just might be.
How is your sculpture of Harry S. Truman, destined for the Capitol Rotunda's Statuary Hall in Washington, D.C., coming along? You say that getting details like the hands and face are so essential to figurative sculpture. How are you handling Truman's clothes, since he was known as a "snappy dresser"?
I was awarded the commission by Truman Library Institute to produce the Truman sculpture in March of 2019. The process of getting a new sculpture into the Capitol's Statuary Hall Collection is extensive, deliberate, and highly detailed. Thus the term, "the wheels of government turn slowly," An unveiling date has yet to be determined.
The research for the sculpture was greatly enhanced by having the Truman Library close by. We were able to work closely with library archivists to examine actual presidential apparel, accompanied with Mr. Truman's exact measurements. In addition, the library has an extensive photo collection online, which was a huge help in establishing the final pose, expression, and attire.
As the son of an art teacher and an engineer, you were probably destined to combine form and function. But how do you navigate between the purely artistic and the commissioned commercial?
It's funny that you should say that. Yes, my mom was an art teacher, which inspired my early interest in art. My dad, on the other hand, was extremely process-driven as an electrical engineer. As a bronze sculptor, I realized that the medium is highly process-driven, requiring not only artistry, but a keen knowledge of mold making, casting, fabrication, and patina. When I took on sculpture as a profession decades ago, I initially relied strictly on commissions, work driven more by a client's needs and wants more than mine. The income derived by those commissions gave me a cushion to start producing my own self-inspired editioned sculpture. Currently, my editioned work is the mainstay of my day-to-day work, which appears in galleries and showrooms around the world. I still will entertain commissions but they are primarily public installations inspired by my own vision.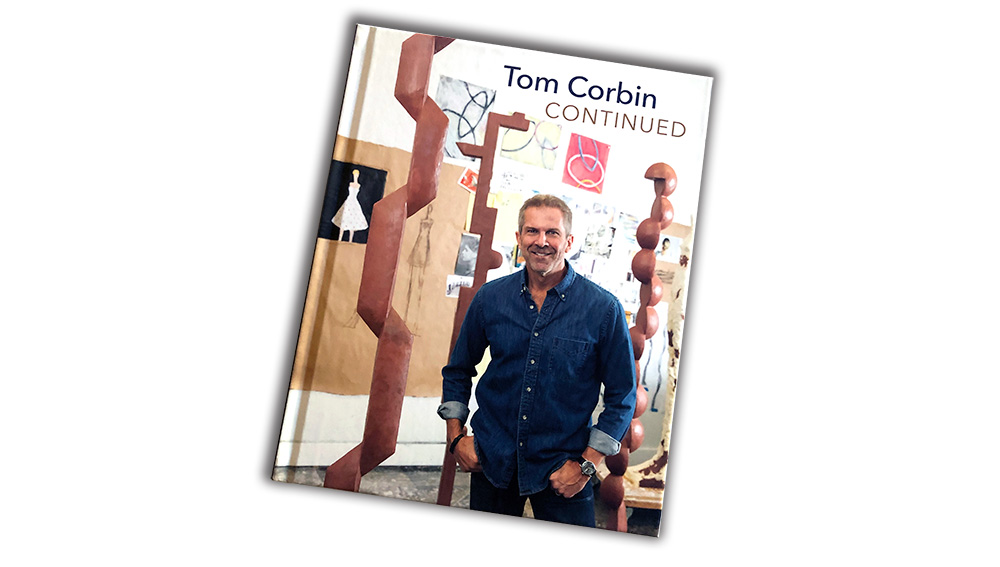 Tell us about your new book, Tom Corbin Continued.
My new book encompasses my work from roughly the last decade. The decade began with a physical change in venue as I moved my studio and staff from the River Market to a turn-of-the-century firehouse in Rosedale. The new venue served as a catalyst for my most prolific period and my most explorative. For the first time, I immersed myself in nonobjective sculpture and painting, taking an extended "time-out" from my figurative work. As I eventually reconsidered my approach to the figure, it would take some unexpected but welcome twists and turns. Looking back over my career, I feel that my most pivotal works, whether nonobjective, figurative, or somewhere in-between, were produced during the last decade and are part of the new book's 288 pages.
How has Kansas City helped nurture your work?
From day one, I was never swayed by the chorus of voices saying, "To make it as an artist you need to be in NY, LA, or Chicago—not Kansas City." I must admit very few bronze sculptors lived in KC when I first started out. As a result, I was quickly given consideration for public commissions that were popping up around the city. Art organizations, like the Kansas City Artists Coalition, provided a means for me to meet and work with other artists. I have since served on a variety of art boards, including ArtsKC and KCAC. Additionally, the arts in Kansas City, from visual to performing to music, are so generously supported by our entire Kansas City community. My patrons and friends make it possible for me to live engrossed in my passion for art each day. TAGS:ARTSKC, CHILDREN'S FOUNTAIN, FIREFIGHTERS MEMORIAL, HARRY S. TRUMAN, KANSAS CITY ARTISTS COALITION, TOM CORBIN, TOM CORBIN CONTINUED